The essential tool for many industries
Designed and manufactured in Australia this innovative manhole and access cover lifter has earned itself the tag of essential tool within many of our demanding industries.
Power Generation, Mining and minerals, waste water and regional councils have all seen the benefit the Scorpion can offer for both productivity and health and safety.
Heavy covers that have seen extensive corrosion and road traffic movement often require substantial force to be removed from their seat. Manual lifting devices have the potential risk of causing back-strain injuries which the Scorpion can easily prevent.
We are confident this tool can benefit your organisation. Contact us at sales@rhinomax.com.au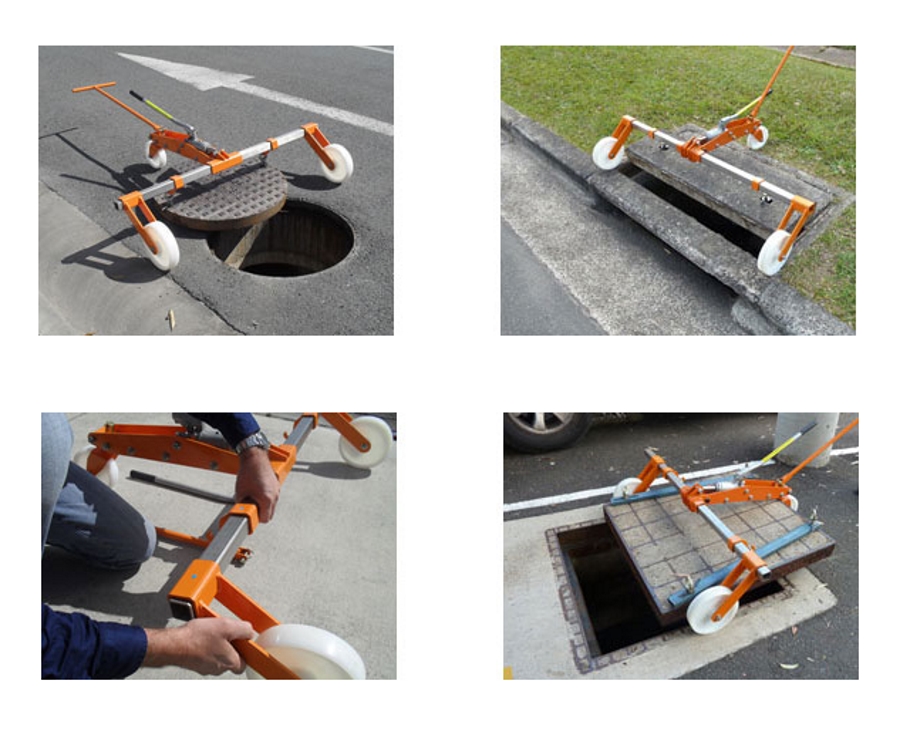 Features
Reduced time and effort in the lift of heavy covers
Reduced risk of manual back-strain injuries
Single person operation
Ready for action in under 60 seconds
Proven track record
Australian design and manufacture
Wide range of accessories allows the lift of 99% of covers
900kg of directly acted force
Download free brochure
Download our brochure today.